Val Benoit, more than just a business centre...
HIGH-QUALITY LIVING AND ECONOMIC OPTIMISATION
An urban park where you can live, create and work, a mixed and welcoming neighbourhood on the city's doorstep, a high-tech-oriented business centre, the transformation of a university campus into a neighbourhood of the future, SPI (Liège economic development agency) on site and a range of services (room rental, etc.), a neighbourhood where everything is possible…
Val Benoit is 9 hectares of high-quality living and economic optimisation.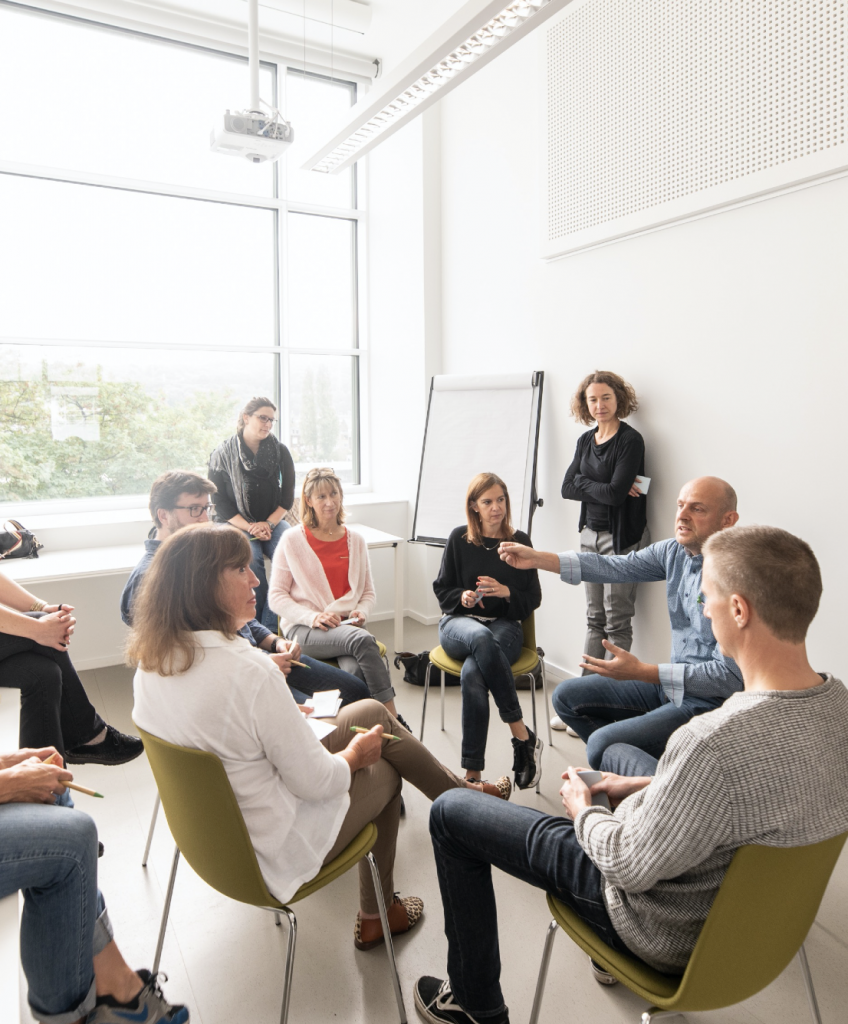 Workstations in private offices and/or co-working spaces in a bright, colourful and welcoming location with private areas for calls, a relaxation room, kitchenette, etc.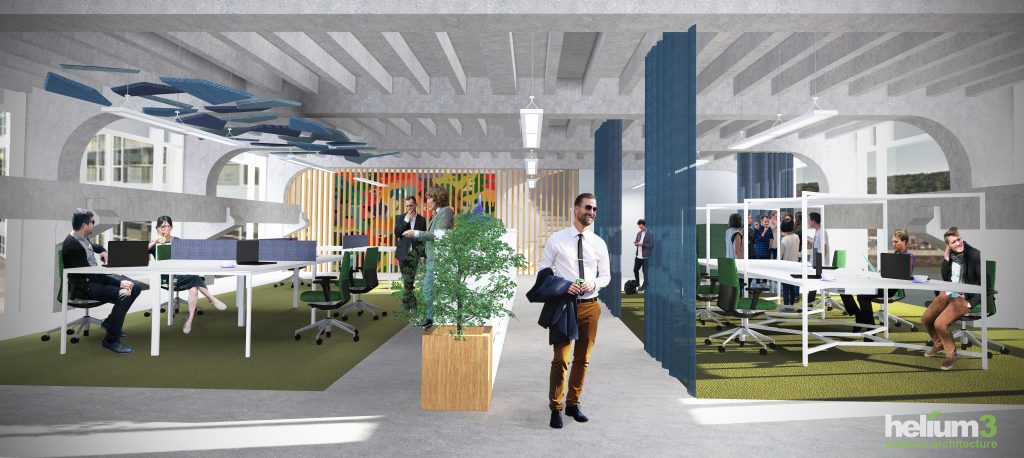 10,000 m² intended for economic activity in the form of unfinished spaces (shell finish) for sale.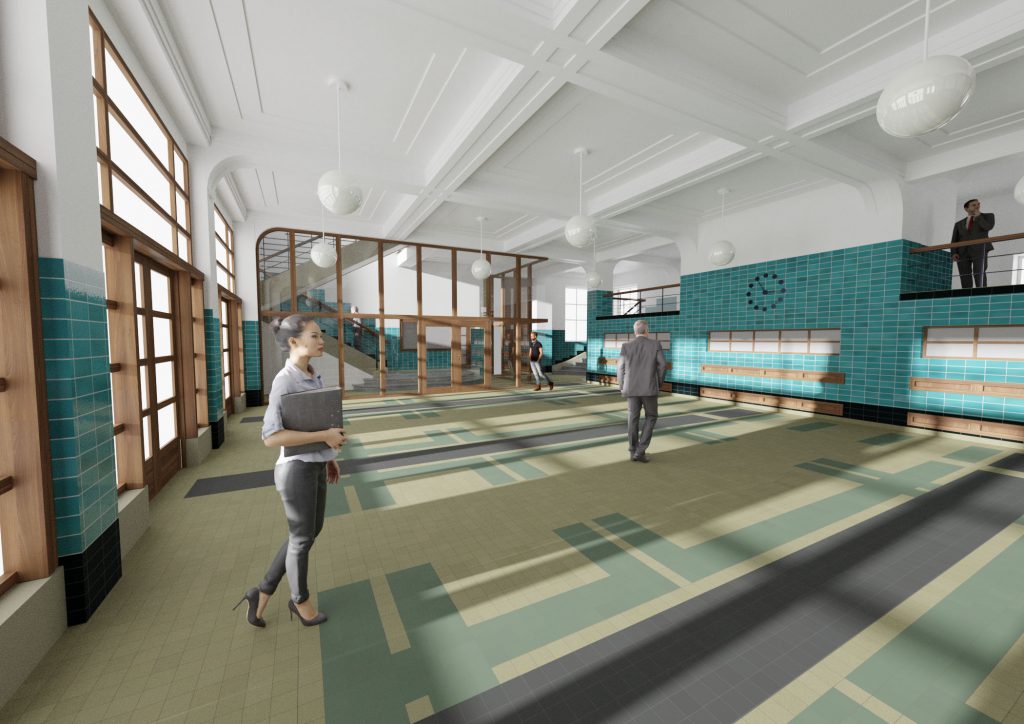 The Cité des Métiers, a project intended to bring together different actors in the employment and training sector, will soon be moving into the former power plant (La Centrale).
It will bring resource persons and documentation together in one place to help you develop your career plan and guide you throughout your life.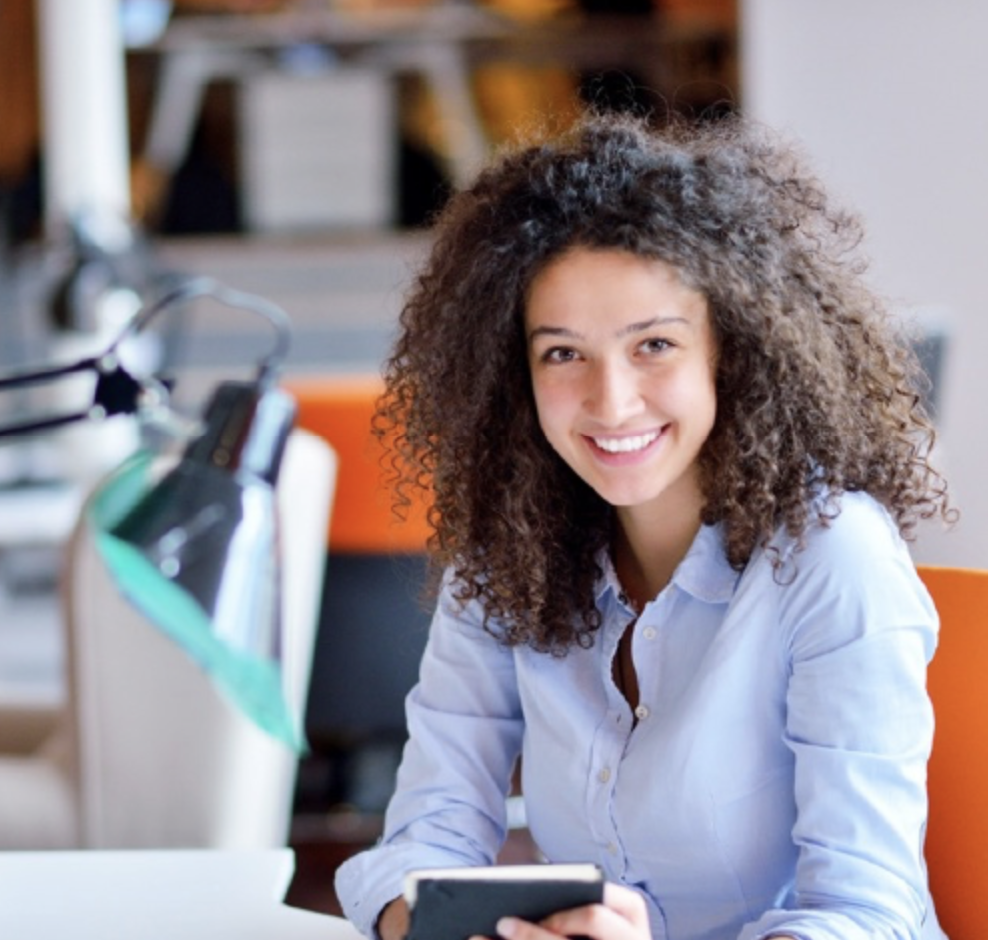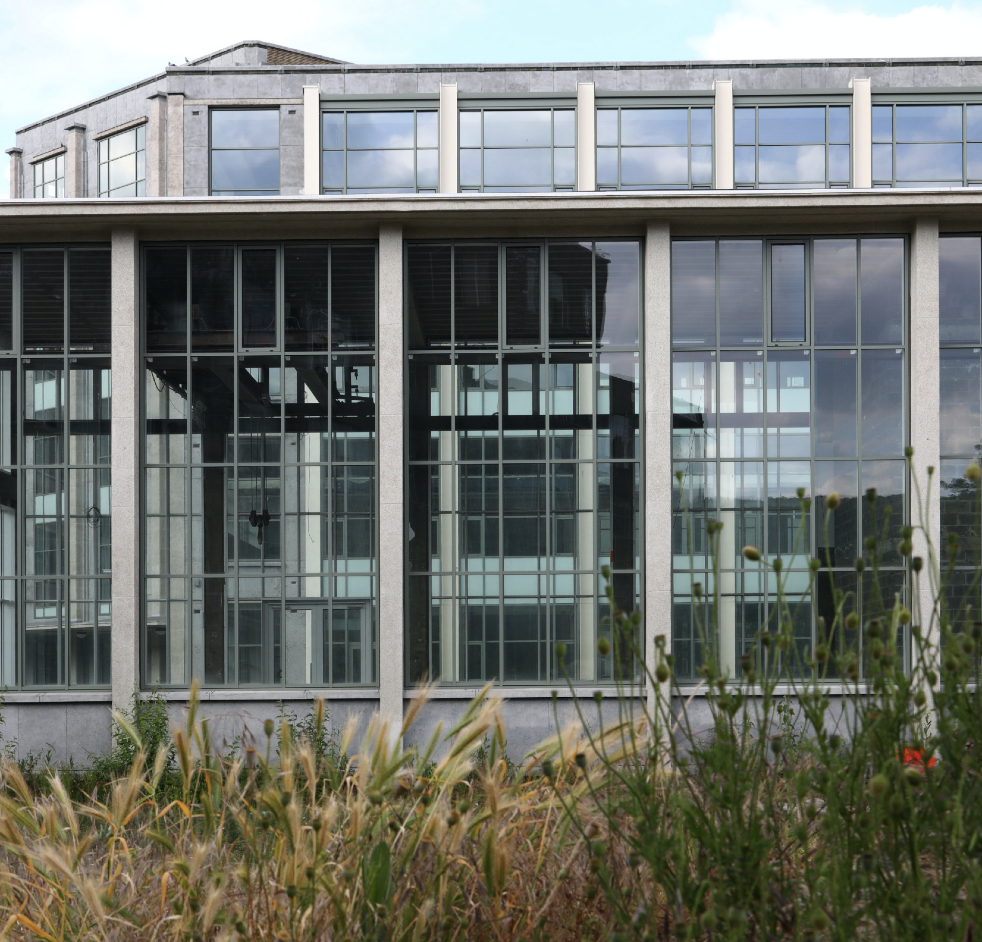 The Pavilion, an extraordinary glass-walled space offering a view of the interior of the site, is soon to become a restaurant catering to companies located on the site and business customers in general.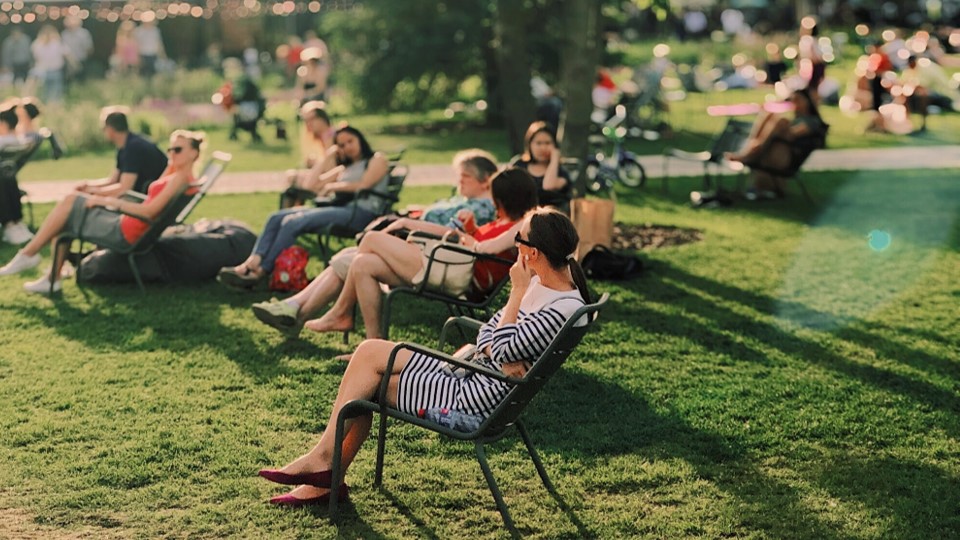 Publics spaces: an urban park
The heart of the site, a wooded park of nearly 1 hectare, is mainly dedicated to soft modes of transport among flowering meadows and countless plants including a number of veteran trees.
Layouts give priority to walkers, cyclists, joggers, workers and invite people to wander. It will soon be home to pétanque courts, terraces, spaces to organise events, etc.
Electric scooters will soon be available and a corridor will be reserved for soft modes of transport on the left bank of the Meuse.
The site will also be directly connected to the tramway from 2022 via the Val Benoit stop.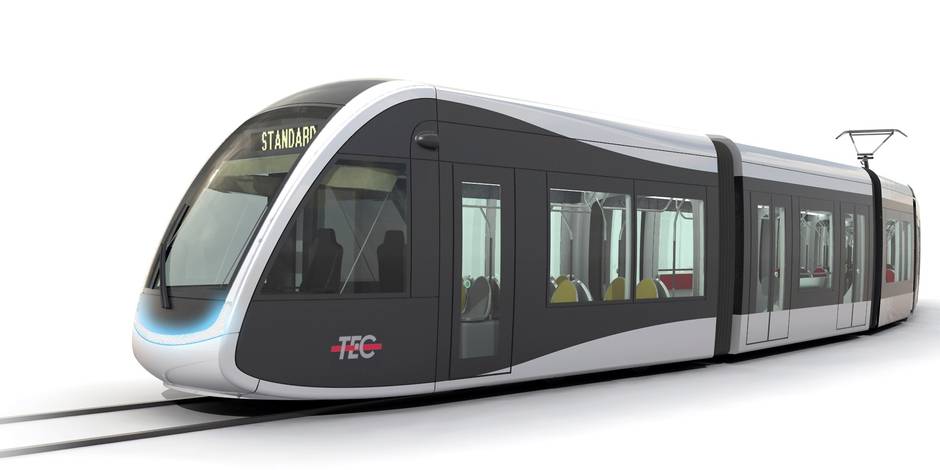 In Liège, at the heart of Europe.
Connected to the motorway.
15 minutes by foot from the high-speed rail station.
On the city's doorstep.
Bus stops and, in the future, tram stops.
Overlooking the River Meuse.
In a wooded park.
Thermic and acoustic comfort.
A development heading towards zero energy and minimal CO2 emissions.
Services to make the life of your company easier
Meeting rooms, conference room, touchscreens and video conference system, multi-purpose space for trade shows and exhibitions, terrace, landscaped inner courtyard, WiFi and well-equipped spaces in the common areas, parking facilities (cars/bicycles), wooded park, pedestrian walkways, etc.
Services to make your employees' lives easier
Catering, sandwich delivery, ironing and mending station, parcel locker, drinks vending machine, Point Ferme produce and bread delivery, showers and changing rooms, MobilO! shuttle bus, electric vehicle charging stations, e-bikes, etc.
Contact our sales department for a tailored offering